Product was successfully added to your shopping cart.
Product was successfully added to your shopping cart.
About Vivotek
Whether you need weatherproof, vandal resistant, or tamper resistant IP Cameras, Vivotek has a choice for each of these occasions, or a combination of them. Vivotek comes prepared with their outstanding collection of network cameras. From the top notch performance of the SUPREME Series to the everyday dependability of the Fixed Series, every IP camera will provide a clear and satisfactory image, leaving you with peace of mind that a Vivotek IP security system will provide.
Vivotek is well known in the world of IP cameras for their wide variety of quality products. Covering a large selection of indoor, outdoor, and mobile IP cameras along with video servers, network video recorders and software, they provide all the components of creating a state-of-the-art IP surveillance system. With a variety of stylish models to choose from, Vivotek provides an excellent affordable option for anyone looking for a complete security solution.
The installation of a Vivotek IP surveillance system will leave you comfortable and satisfied! Knowing you can check on your property, people, or pets with just a few clicks on the Internet gives you confidence about their safety and security.
Why buy Vivotek?
Up to 10 users can simultaneously view real-time footage from any device with a web browser
From basic indoor models to extreme IP67-rated weatherproof housing, Vivotek IP cameras can be mounted in all types of conditions and settings
Vivotek's free-standard recording software ST7501 and mobile device software iViewer allows for video management and monitoring of your Vivotek IP surveillance system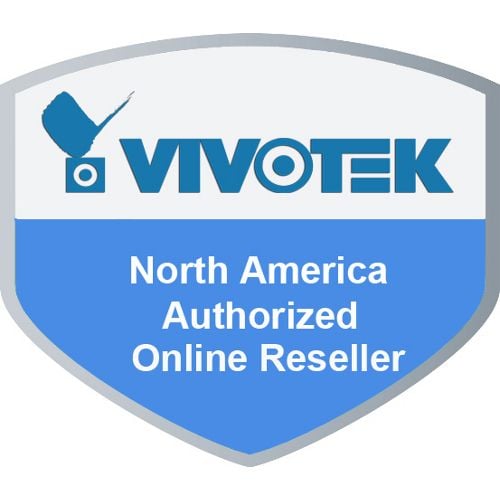 SKU: 02-127796

Vivotek's IP8160-W is a stylish 2-megapixel cube network camera specifically designed for small-scale retail security applications.

SKU: 02-127795

VIVOTEK's CC8160 is a low-profile network camera specially designed for 180° panoramic indoor surveillance.

SKU: 02-127783

Vivotek's IP9181-H is a professional H.265 box network camera offering up to 30 fps @ 5-Megapixel or 60 fps @ 1080p with superb image quality at all resolutions or frame rates.

SKU: 02-127782

VIVOTEK's FD836BA-HV is a series of outdoor-ready Full HD fixed dome network cameras offering superb video quality with up to 30 fps at 1920x1080.

SKU: 02-127781

The Vivotek FE9381-EHV Network Surveillance Camera is the fisheye dome network camera you need to provide coverage of wide, open areas, such as airports, shopping malls, retail stores, offices and so much more.

SKU: 02-127780

The Vivotek FD8167A Fixed Dome Camera is ideally suited for indoor security applications.

SKU: 02-127771

Vivotek AE-218 - Camera mounting bracket - wall mountable - for Vivotek AM-116, AM-117, AM-519, AM-714

SKU: 02-125093

The Vivotek AM-719 camera junction back box is for outdoor environments and is the color white.

SKU: 02-116970

Vivotek FD8166 is the world's smallest network fixed dome camera. With installation as easy as one-two-three and Power over Ethernet (PoE) functionality, setup time is completed in less than 120 seconds, making installation quick and easy.