Product was successfully added to your shopping cart.
Product was successfully added to your shopping cart.
About SENTRY by SYSTM - a revolutionary new VoIP security platform
Designed by the experts at SYSTM to protect any on-premise, SIP-enabled PBX, SENTRY provides carrier-grade security technologies, delivered in a simple, fully automated appliance.
Plug and Play installation

Automatic Updates

Maintenance Free

Instant Protection

Protects any PBX

Lifetime Warranty
Key Features
Flood Watch – Rate limits typically exploited services

Geo Wall – Blocks countries that are known threats

Scanner Shield – Block malicious scanners from finding your PBX

Active Guard – Connects to SGDN for 24x7 updates to your SENTRY protection
Quick Product Overview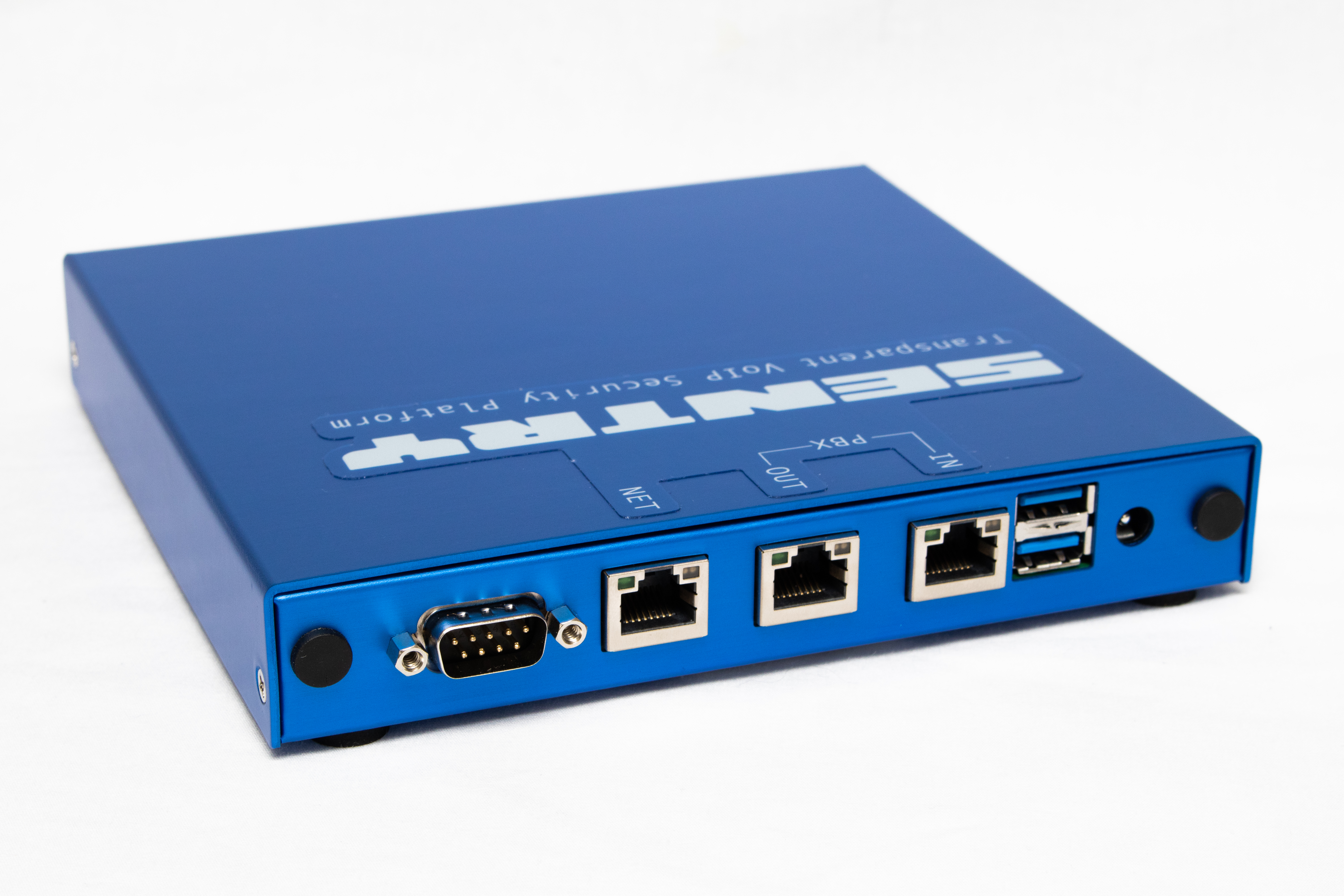 Meet SENTRY
The security appliance, from the experts at SYSTM
• Small form factor, shelf-ready, security appliance
• Protects any on-premise PBX that connects to the internet
• Installs "in line" with your PBX, in minutes
• Provides instant VoIP security
• Leverages SGDN, the SYSTM global emerging threat detection network
• Works without interrupting your current network configuration
Know SENTRY
• Easy Installation
• Installs in less than 5 minutes
• Zero network reconfiguration required
• A true Plug and Play solution
• Enhanced Security
• Makes IP PBX invisible to over 98% of SIP scanners immediately
• Rate limits of SSH, SNMP, NTP, ICMP, and SIP
• Actively blocks malicious hackers via SGDN
• Completely automated requires no maintenance
• Simplified Support
• Easy, central ticketing support
• Lifetime hardware warranty
• No need to configure – simply plug your new SENTRY into your network
Interested in a Hosted solution? Click here to learn more about SYSTM!
Get a Quote Through VoIP Supply Today!
---