Product was successfully added to your shopping cart.
Product was successfully added to your shopping cart.
VoIP Gateways Tested for Skype Compatibility
Find the right VoIP Gateway optimized for Skype for Business for your calling needs today at VoIP Supply.
All of our Skype for Business Gateways carry a standard manufacturer's warranty, are supported by our in-house team of VoIP gateway experts and are compliant with most VoIP protocols and codecs.
Skype Gateways from VoIP Supply provide the integration employees need to combine Unified Communications with VoIP communication.
Skype for Business is a Unified Communications platform that offers a cohesive and constant connectivity for everything from instant messaging to audio and video conferencing plus integration with other Microsoft tools such as Exchange, Sharepoint, and Office.
Benefits
Unified Communications compatibility with Microsoft Lync platform
Media processing, management, and configuration
VoIP telephony integration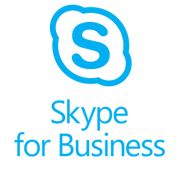 SKU: 02-116668

The Sangoma Vega 200G is a dual T1/E1 digital gateway that can be used to bridge PSTN to an IP PBX, SIP to a legacy analog PBX, or migrate from a legacy PBX to an IP PBX without installing a Sangoma T1 card into your server. For 60 VoIP calls.