Mediatrix 3631 VoIP Gateway
The
Mediatrix 3631
is a single PRI (E1/T1)
digital gateway
which allows enterprises to lower communications costs over any IP link. The Mediatrix 3631 is a multi-function device combining VoIP IAD and Gateway in a flexible and powerful platform. It applies to SIP Trunking, PBX IP Trunking, and PSTN access for local VoIP equipments solutions. The Mediatrix 3600 Series also allows Carriers, Service Providers, and System Integrators to deploy secure systems and generate additional revenue streams.
Mediatrix 3631 VoIP Gateway Overview:
Designed specifically for enterprise applications, the Mediatrix 3600 Series
VoIP gateways
make use of existing broadband access equipment to connect to any standards-based VoIP network. The
Mediatrix
3600 Series gateways meet the requirements of enterprises that want to connect their ISDN equipment, such as PBXs, through a E1 PRI interface to an IP network or as a gateway to the PSTN.
Mediatrix 3631 VoIP Gateway Features & Functions:
Up to 30 simultaneous calls
1 ISDN E1 PRI ports
SIP DGW v2.0 firmware
NT/TE software configurable
Feature-rich carrier grade product.
Deployable in SIP VoIP networks.
User-programmable call handling.
Security features: SNMPv3, SSH, HTTPS. Hardware ready and capable to support SRTP and SIP over TLS.
Proven voice algorithms implemented on dedicated DSP engine for enhanced voice quality on each interface card.
Fax over IP support, including T.38.
Multiple codec support.
Remote management capabilities.
Didn't find the VoIP Gateway that you were looking for?
Check out these other Mediatrix gateways:
Manufacturer

Mediatrix

Model

3631

Digital Signaling Type

T1, E1

# of Digital Ports

1

# of Ethernet Ports

1

Ethernet Port Speeds

10/100

Protocols Supported

SIP

Fax Support

T.38

Echo Cancellation

Yes

# of FXS Ports

No

# of FXO Ports

No

# of Simultaneous Calls

Up to 30

Voice Codec Support

G.711 u/a law, G.723, G.726, G.729 a/b

Power

Power Supply Included

Provisioning Options

Auto Provisioning

Mounting Option

Rackmount

Voice Signaling Methods

No

Peripheral Ports

No

# of VoIP Channels

30

Modular Slots

No

# of BRI Ports

No

Future Scalability

No

Media Processing Support

Yes

Modular

No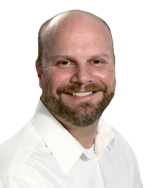 Don Stefanie
Direct: 716-213-6906
Blog
Why Pay
$1,439.99

for the Mediatrix 3631?
1 ISDN/R2 CAS PRI ports

30 Simultaneous Calls

NT/TE software configurable
For advice, reviews and industry insight... be sure to follow us online.
Alternatives To This Product