5 Compatible Bluetooth Headsets for Fanvil's X210 IP Phone
Do you have one of these Fanvil X210 IP phones and would like to find a compatible headset for complete hands-free communications? The X210 IP phone comes with built-in Bluetooth so it is very easy to connect Bluetooth headsets to it!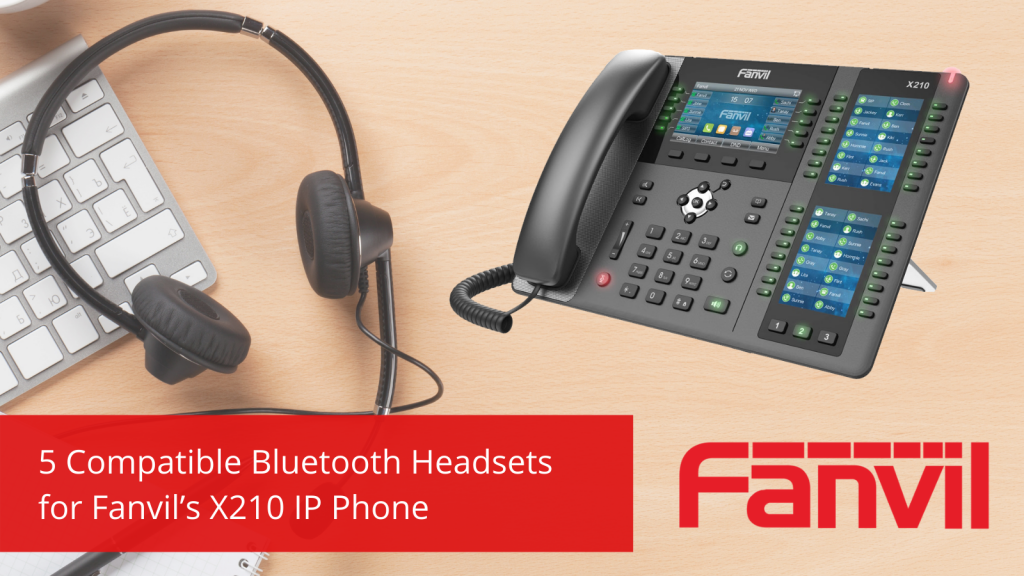 What Bluetooth Headsets are Compatible with Fanvil's X210 IP Phone?
VoIP Supply carries many Bluetooth headsets from top brands such as Poly, Jabra, and more. Here we listed some popular options for your convenience:
Watch this Fanvil video below to learn how to connect your Bluetooth headset to your X210 IP phone:
Have you found your ideal headset for the Fanvil X210 phone? Don't forget that you can also connect your smartphone to Fanvil's X210 through Bluetooth. Our VoIP experts are here to help you! Contact us at 1-800-398-8647 for more information.