How to Set Up DDS Programmable Keys on Fanvil's X7 IP Phones
Fanvil's IP Phones are known for their flexibility. Most new Fanvil phones come with flexible DDS programmable keys that enable users to customize their phones to the way they desire. Today's we are going to walk you through the easy steps of setting up your DDS keys. In this blog post, we will take Fanvil's X7 as an example. Let's get started: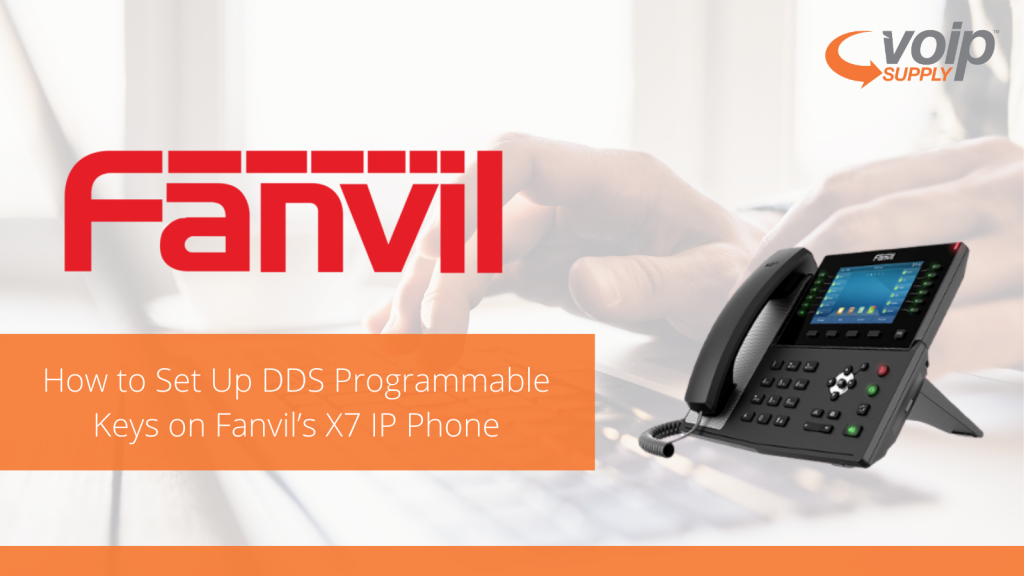 How to Set Up Fanvil's DDS Keys on Fanvil's X7 IP Phones
1.Access to web-function key-soft key
2.On this tab, you would see 4 soft keys defined by default and displayed in one interface. To set up more soft keys:
On "Softkey Mode" option, select "More".
Now you can set up over 4 keys. Ex: 6 keys, first 3 keys would be some soft function keys. The fourth key would be More.
Press "More", the phone would switch to another 2 keys and more keys.
3.You may define the exit key on the right or left side, based on your habit.
4.From here, you may change the screen setting
5.With the selected screen, you may also set up keys position, you can also change soft function keys to the left or right side of the phone screen.
That's it! Do you want to learn more about Fanvil's IP phones? Visit our web pages or give one of our VoIP experts a call today at 1-800-398-8647!