New VoIP Phones, Video Conferencing, and more VoIP Hardware – February 2018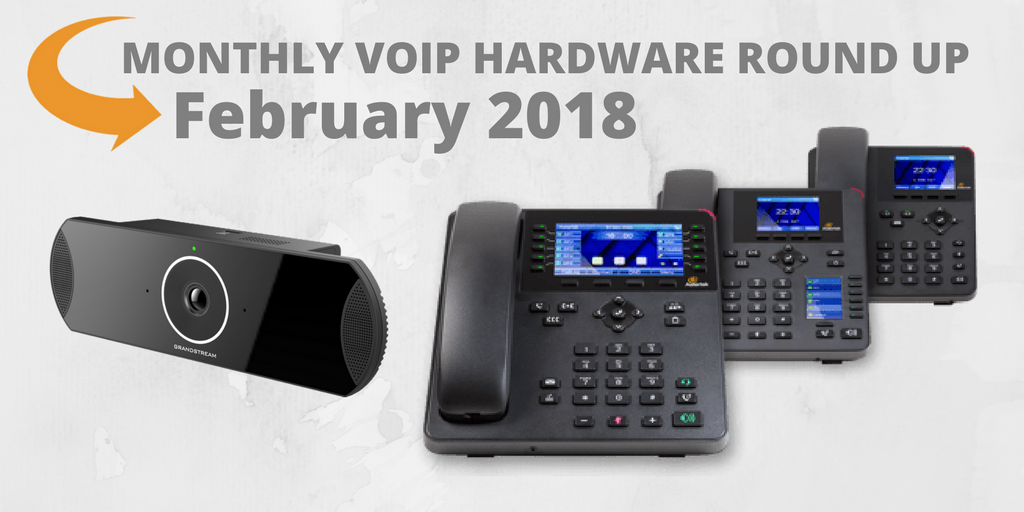 This February is a big month for VoIP Industry! As we head into 2018 with more innovative and advanced technologies, more new VoIP hardware is introduced, taking your business communications to the next level!
This month's new VoIP hardware include a new IP Phone series by Digium, new Smart Cloud Switches by Netgear and Grandstream's new DECT Repeaters and the video conferencing solution. Let's get to it!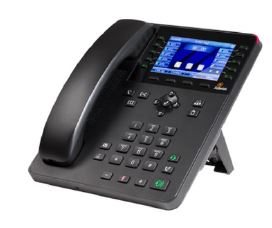 Digium, the Asterisk Company, unveiled the A-Series IP phones at the ITExpo 2018. The This new series is a line of affordable desk phones for Asterisk-based systems.
These new VoIP phones are designed with the best value and high-quality components for budget-minded Asterisk users. The price point starts as low as US$59, each model includes a full-color display, HD Voice, and multi-line functionality.  
A30 – An executive-level gigabit phone with a 4.3-inch full-color display, 6 line registrations, 10 Rapid Dial/Busy Lamp Field (BLF) keys with up to 45 contacts, Power over Ethernet (PoE), and 10/100/1000BASE-T network ports.

A25 – A mid-level gigabit phone with two full-color displays, 4 line registrations, 6 Rapid Dial/Busy Lamp Field (BLF) keys with up to 30 contacts, Power over Ethernet (PoE), and 10/100/1000BASE-T network ports.

A22 – An entry-level gigabit phone with a 2.8-inch full-color display, 2 line registrations, Power over Ethernet (PoE), and 10/100/1000BASE-T network ports.

A20 – An entry-level value phone with a 2.8-inch full-color display, 2 line registrations, Power over Ethernet (PoE), and 10/100BASE-T network ports
We are accepting Pre-Orders. The Digium A-Series IP Phones will begin shipping March of 2018.
The GVC3210 is a powerful, multipoint conferencing system that can be paired with most video and web conferencing services. You can run this endpoint on the Android operating system and have full access to the Google Play Store.
Equipped with sophisticated Noise-Shield technology, the GVC3210  blocks out background noise to maximizes audio quality. The advanced 4-microphone array and a high-end 16M pixel CMOS sensor with ePTZ make it so easy for camera view adjustments.
Sharp HD video resolutions up to 4k Ultra HD

Runs on Android 6.x operating system with full access to applications in the Google Play store

Built-in Bluetooth for use with Bluetooth speakers/ microphones, keyboards, data exchange, etc.

Integrated dual-band WiFi to pair with video and web conferencing service

Built-in 4-MIC array with beam-forming, support for external audio equipment and innovative Noise Shield technology

Advanced camera with 16M pixel CMOS sensor, 90 FOV wide angle lens and ePTZ for easy camera view adjustments

Support for Miracast wireless content sharing to share a presentation with conference attendees

Integrated 1x HDMI in, 2x HDMI out, and 2x USB
We are accepting pre-orders! The Grandstream GVC3210 will begin shipping the week of March 12th, 2018.
Netgear, Inc. released their two new Smart Cloud Switches to offer even more capacity for growing businesses! These two switches are part of the award-winning Netgear Insight™ management solution.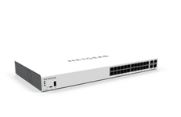 NETGEAR Insight Managed Smart Cloud Switch (GC728X) is the first 28-port Gigabit Ethernet Switch from NETGEAR with anytime, anywhere remote/cloud management.
24 copper Gigabit Ethernet ports

2 SFP Gigabit Ethernet and 2 SFP+ 10G fiber ports

remote cloud manageability

advanced L2+/L3 Lite features
NETGEAR Insight Managed Smart Cloud Switch (GC728XP) is an Insight Managed 28-Port Smart Cloud Switch that offers Power-over-Ethernet (PoE+) with a healthy 390W power budget to better support the growing demand for PoE devices such as VoIP phones, IP Security Cameras, wireless access points, proximity sensors, door locks, and other IoT devices.
L3 static routing and full duplexing

non-blocking switching with 92Gbps line rate fabric, so you'll get all the bandwidth you expect from its 26 ports of Gigabit and two ports of 10-Gigabit connectivity.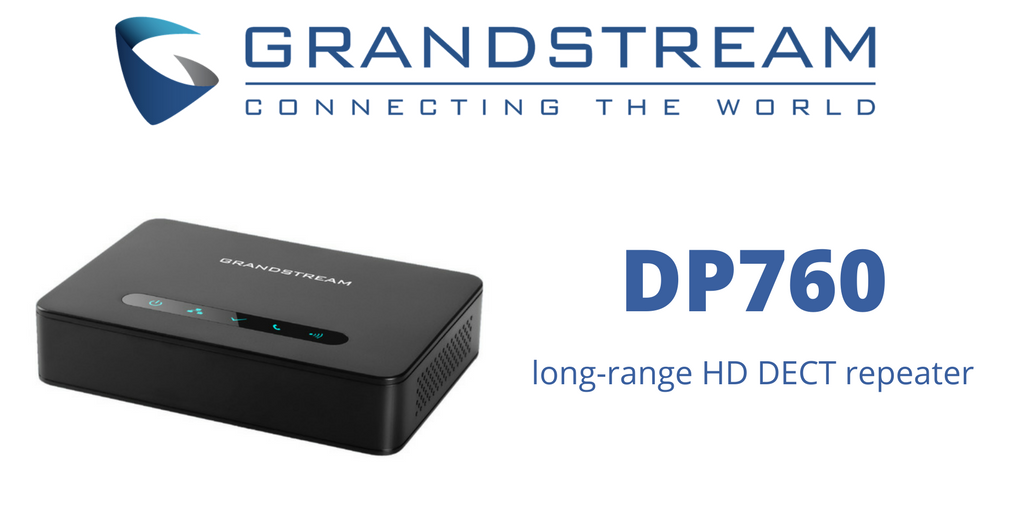 The DP760 is a powerful wideband HD DECT repeater that pairs automatically with Grandstream's DP750 DECT Base Station. It's designed to extend network coverage for businesses, warehouses, medical, retail, hospitality, residential, and more applications.
This new DECT repeater doubles the range of the DP750 by extending an additional 300 meters outdoor and 50 meters indoor, enabling the paired solution to reach up to 600 meters outdoor and 100 meters indoors!
Key Features:
Pairs automatically with the DP750 DECT base station and any DP720 handsets

Supports relaying of up to 2 HD calls simultaneously

Built-in network/PoE support

Plug-and-play features: auto association, auto region detection and RF parameter self-setting

Offers different status icon on DP720 handset so you can tell whether they are associated with a DECT base station or a DECT repeater