Snom's Reliable IP Phones with 3-Year Warranty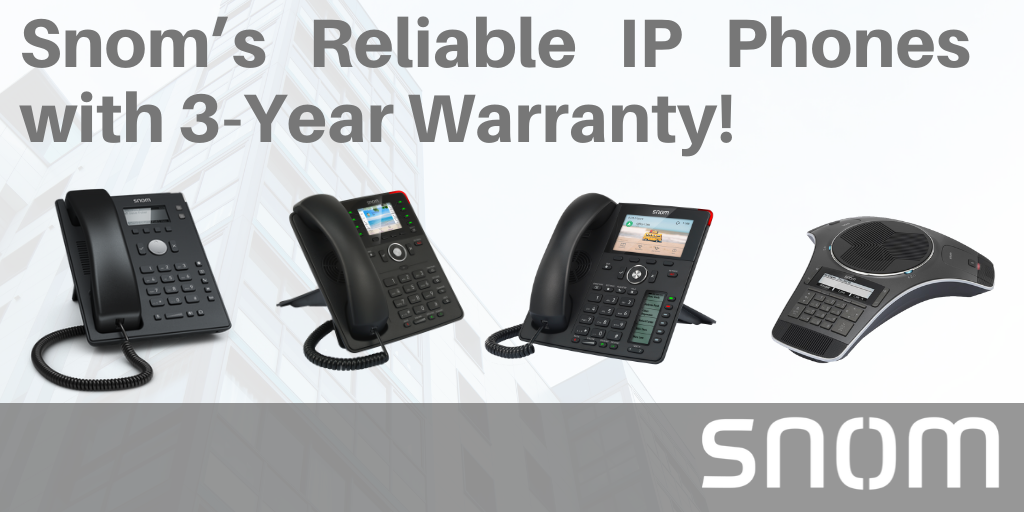 Are you searching for an affordable and reliable phone solution? Don't miss out on the Snom phones! The Snom suite of phones has everything you and your business will need.
3 Year Advanced Warranty on All Snom Phones
With a long list of compatible service providers and SIP-based product offerings, you are sure to find what you need. Best of all, unlike the competition's standard 2-year warranty, Snom offers a 3-year advanced warranty for all Snom desk phones! Snom will send you a new advanced replacement should your phone fail. Ideal, worry-free solutions for all businesses!   
Highlighted Snom Suite of Phones
Our customers love Snom phones not just because they are so easy to deploy and configure, but also because they offer an outstanding 3 year warranty which really gives them a peace of mind knowing that their products are protected! Check out our Snom products here to learn more!