Product was successfully added to your shopping cart.
Product was successfully added to your shopping cart.
Fanvil X3SG Gigabit IP Phone
The X3SG IP Phone is the updated version from the Fanvil X3G Gigabit IP Phone. It features a 2.8inch color screen display, PoE and runs on the IPV6 Linux system. This advanced phone has Opus support, HD Voice and can be used with headsets via EHS.
Fanvil X Series Model Comparison Chart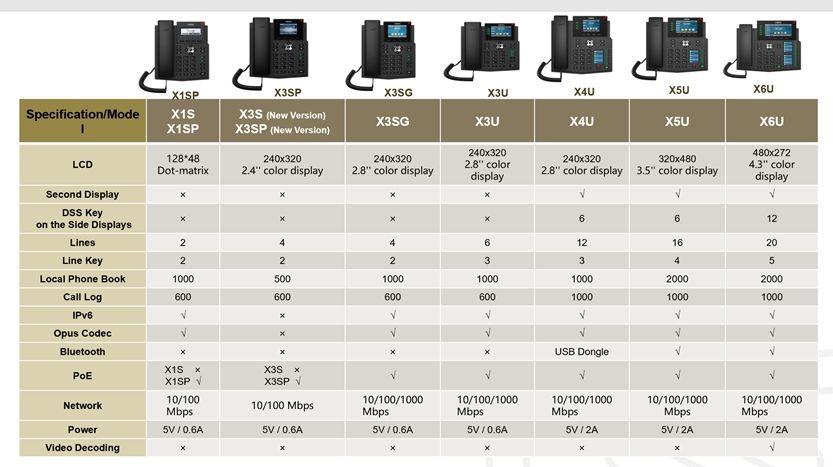 Fanvil X3SG Features and Specifications:
4 SIP accounts

2.8-inch 320*240 color display

Support EHS wireless headset

Dual Gigabit ports, integrated PoE

Support local 3-way audio conference

HD audio on speakerphone and handset with G.722 and Opus
Newly increased phone book/ voice message key, 2 line keys with LED light
What is the difference between the Fanvil X3SG Pro and the X3SG?
The Fanvil X3SG Pro IP Phone and Fanvil X3SG IP Phone are very similar. They are both entry-level Gigabit phones that have a 2.8 color screen. They both support Opus and the G.722 codec. However, the X3SG Pro supports G.723.1, G.726 narrow-band voice codec while X3SG does not. The X3SG Pro supports 6-party local conference phone call while the X3SG only supports local 3-party conference call. They also differ in that they use different internal chipsets solutions.