Product was successfully added to your shopping cart.
Product was successfully added to your shopping cart.
Fanvil Doorphone and Intercom
Fanvil's i-Series SIP intercoms and door phones are designed for professionals to meet special industry demands and standards. These door phones and IP intercoms are equipped with a unique feature set including hands-free talking, extra volume levels, function monitoring, wall mounting, and reliable protection against bad weather, vandalism, and sabotage.
Be sure to check out Fanvil's i18S, their latest addition to the i-Series family! The i18S is a high-end video intercom device designed for various environments such as a bank, hotel, prison, or elevator.
Noise reduction

HD Voice/ Video

Tamper Proof

SIP Standard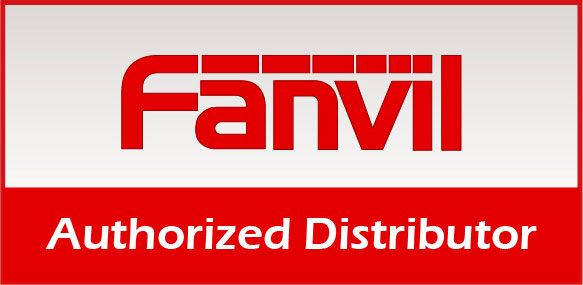 SKU: 02-124745

The Fanvil i31S High-end Video Doorphone is an all-in-one access control, intercom, and broadcasting solution that features a built-in HD camera support for 2-SIP lines and PoE.

SKU: 02-124744

The Fanvil i23S High-end Video Outdoor Doorphone is a robust, dust-proof, damage proof device that has been designed to provide reliable security,

SKU: 02-124742

The Fanvil i12 Economic Intercom is a tamper-proof intelligent security system. It supports SIP protocol and can withstand a wide range of temperatures.

SKU: 02-124585

Fanvil i20S RFID SIP Intercom. The all in one door phone that supports remote DTMF, local passwords, and RFID cards. Gain access to your building in a way that works best for you.

SKU: 02-124242

The design of i30 SIP Video Door phone is based on experience and knowledge of Fanvil VoIP phone development. Stream transmission uses standard IP / RTP protocol and video transmission adopts RTSP. I30 have a variety of enterprise-level features and it is compatible with lots of major platforms, such as 3CX, Asterisk, Broadsoft, Elastix, etc. The i30 SIP Video door phone is designed for operation in indoor conditions.

SKU: 02-129918

The Fanvil X7A and i10V Bundle offers an entry control solution at a discounted price with the advanced X7A video phone and thei10V, a mini audio and video intercom that is IP54 rated with a temperature range of -20°C to 50°C.

SKU: 02-128927

The Fanvil AC002 RFID Card is compatible with most of the Fanvil i-series intercom solutions.

SKU: 02-128924

The Fanvil PA2-KIT is an accessory package for the Fanvil SIP Intercom/Paging Gateway PA2. This kit includes the following: IP camera module, speaker module, microphone module and button module. You can quickly build high quality audio/video intercom equipment by PA2-KIT, eliminating the components selection, matching test and reliability test cumbersome process. This kit does not include the PA2.

SKU: 02-126902

The Fanvil I32V is a high-end all-in-one access control, intercom, and broadcasting solution that withstands the outdoors and combines audio and dual video streams for all-day site protection.