Product was successfully added to your shopping cart.
Product was successfully added to your shopping cart.
Poly Elara 60 Series
Smartphone freedom and desktop convenience are what your mobile-first employees really want! Poly's Elara 60 Series mobile phone station is designed to make it easy for your staff to collaborate with Microsoft Teams.
Easily launch Microsoft Teams with a touch of a button and keep that conversation going with your headset, speakerphone, or handset options. Better yet, deployment couldn't be easier—simply plug it in and pair a mobile phone within seconds.
Why Poly Elara 60 Series?
Manage Microsoft Teams conferences and view notifications

Adjustable viewing plate for audio, video, chat, or web conferences

Built-in headset charging capabilities using integrated cradle

Wired or multi-coil wireless phone charging while you talk

Color LCD screen displays devices, call and charge status, and settings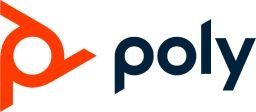 SKU: 02-126996

The Poly Elara 60 WS with Voyager Focus UC Headset is a modern solution for mobile-first professionals. The Elara 60 is a mobile phone station that allows users to connect their mobile device to it with ease and use the included Voyager Focus headset to make and receive high-quality calls. The Elara 60 makes collaboration seamless and combines mobile and professional into one sentence.

SKU: 02-128668

The Poly Elara 60 WS with Blackwire 5220 brings on a whole new meaning to modern-day productivity. The base and headset combo offers a solution that let's users connect to their mobile devices ad use the headset to facilitate calls that are clear with HD Voice and noise cancellation.

SKU: 02-128841

Poly Elara 60 W with Voyager Focus Headset includes the Elara 60 charging base with the headset. This solution is designed for the mobile professional who utilizes their smartphone for all of their calls and do not need a key pad side of the Elara 60.