Product was successfully added to your shopping cart.
Product was successfully added to your shopping cart.
FREE TRIAL PROGRAM
Try out enterprise-quality headsets and speakerphones for your team. It's on us.
Tune out all-around-you noise, focus on business-essential conversations and improve productivity. The Plantronics Free Trial Program helps your company test up to three, top performing wireless and portable communication solutions. This is a no risk opportunity to experience the clearest audio and best product fit for your work environment.
Models may vary depending on availability. Models displayed on this page are example only, but may not be the products currently available in the program.
Eligible Products:
Wireless Headsets
Savi 8200 Office and UC Series
Connect effortlessly across PC, mobile and desk phone with a single wireless headset system with enterprise-quality DECT audio. With hi-fi stereo and active noise cancelling (ANC), Savi model 8220 helps concentrate and tune out background noise.
Voyager 4200 UC Series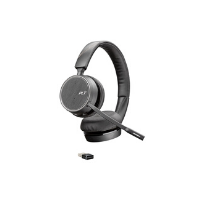 Voyager 4200 UC Series meests the needs of office professionals as well as IT. With the choice of stereo or mono, crystal-clear audio, wirrless freedom, and the ability to switch seemlessly between mobile phone and PC, Voyager 4200 UC Series helps you be more productive and enriches your voice communications experience.
Corded Headsets
Encore Pro 500 Digital Series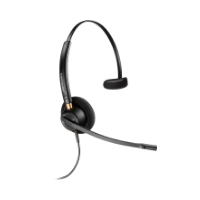 The EncorePro 500 Digital Series with DA90 USB audio processor and Plantronics Manager Pro, an additional service, is a fully integrated audio and asset management solution for customer service centers Over-the-ear convertible designs and an adjustable fit with flexible boom ensure that contact center representatives stay fresh and focused on the customer throughout the day.
Portable Speakerphones
Calisto 3200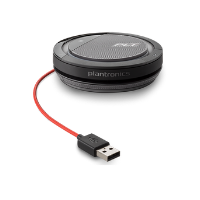 With exceptional audio quality, an intuitive interface and plug-and-play simplicity, the Plantronics Calisto 3200 speakerphone turns your home or remote office into a professional-sounding conference room. A 360-degree microphone provides clear, rich voice quality. And reliable USB connectivity, integrated cord storage and a convenient travel case mean you can start the conversation quickly and easily.
Calisto 5200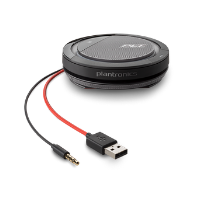 Conference with confidence with the Plantronics Calisto 5200 portable spealerphone. USB and 3.5 mm connectivity enables you to take calls from your PC, tablet or mobile device. Youcan even merge multiple calls. Signature Plantronics audio quality means you won't miss a word. With plug-and-play simplicity and an intuitive interface, it's easy to get the meeting started and stay in control of the call.
Calisto 7200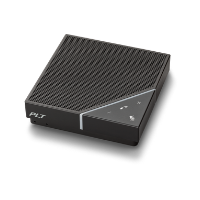 The simple-to-use Calisto 7200 lets you spend less time troubleshooting and more time collaborating. Ready right out of the box, the speakerphone seamlessly connects with your laptop via USB or with your smartphone via Bluetooth.
First, determine if your company is eligible for the Program. If yes, then apply by filling out your company details in the form.
Main Eligibility Requirements:
Individuals are not eligible to participate.
Plantronics distributors, resellers and channel partners are not eligible to participate.
End customer companies located in the United States and Canada that have not previously purchased the Eligible Products may participate.
For evaluation, Eligible Companies may receive for 50-100 seats, up to two (2) Eligible Products and over 100 seats, up to three (3) Eligible Products.
If you have questions or need help in determining whether your campnay is eligible or not, call us at 1-800-398-8647.