Product was successfully added to your shopping cart.
Product was successfully added to your shopping cart.
About Microsoft Skype for business (Lync) Phones
Get the best value on IP phones optimized for Microsoft Lync for desk use, common areas, and conference rooms.
Microsoft tests and qualifies VoIP phones, USB speakerphones, USB desktop phones, USB handsets, and conference phones for Lync under its Compatible Devices Program from top brands like Jabra, Snom, Polycom, Plantronics, and ClearOne.
Lync IP Phones come in a variety of formats and models including optimized for Lync, compatible with Lync, conference phones, USB phones, wired and Wi-Fi.
All of our IP phones are fully warranted, supported by our in-house experts, SIP compliant and work in conjunction with most of the popular VoIP Phone Systems on the market. For a rich, integrated experience providing a high return on investment and the power to get the most out of your Lync experience, get a Microsoft Lync IP phone from VoIP Supply today.
Why buy Skype for Business Phones?
Microsoft tested for Lync compatibility.
High qualityuser experience, rich audioandvideo, lower total cost of ownership.
Different models for specific needs – IP desk phones, conference phones, USB speakerphones.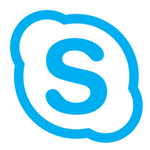 SKU: 02-123018

The Konftel Ego is a compact and portable personal speaker phone which delivers crystal-clear sound thanks to our unique OmniSound® audio technology. It's ideal for a meeting with a couple of colleagues in one of your smaller conference rooms. Or in a hotel room while you're away from the office. If you're alone in the room, the Konftel Ego is a good alternative to a headset. The Konftel Ego works harmoniously with Skype for Business, Cisco Jabber, Avaya Communicator and other conferencing platform.

SKU: 02-107734

The Konftel 300 is advanced analog conference phone which will cover an area of up to 323 feet (or 10 people) and offers high tech features such as local call recording and connection to an existing PA system.