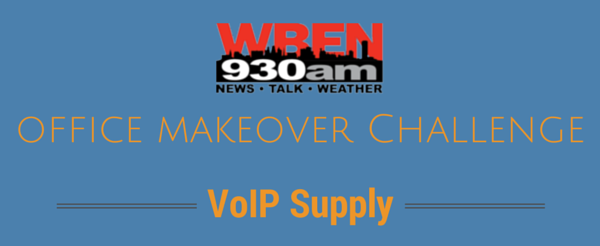 Two questions:
Does your office look a little shabby and could use a makeover.
Is your company in Western New York?
If you answered 'Yes' to both of those questions, head over to WBEN.com to enter the $100K Office Makeover Challenge.
What You Can Win
Play a quick game arranging the participating companies logos and if you're the one that gets the right pre-determined order, you can win $100,000 worth of office equipment and services.
As one of the sponsors, VoIP Supply will gladly help you redo your telephone system.
And if no one picks the winning list, don't worry, there are other prize packages and some good deals going on right now for the contestants from all the sponsors.
So head on over …