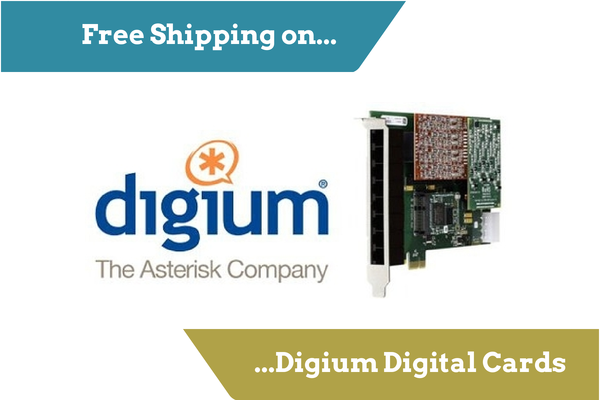 Right now VoIP Supply is offering Free FedEx 2nd Day Shipping* on our most popular Digium Digital Cards.
Need a T1 card with Echo Cancellation? Looking for a PCI Express card that has 4 FXO ports? Or, maybe you just need a Half-Length FXS card?
Whatever you're looking for to complete your Asterisk® solution, Digium has the card that's right for you. But act now – this offer is only good until August 29, 2014.
Why Digium Digital Cards?
Digium Digital Cards are the perfect, certified compliment to Asterisk® software in T1 and E1 environments.
But they're also designed to be compatible with your existing software plus their open source drivers will support your custom API.
For more information, read more here: