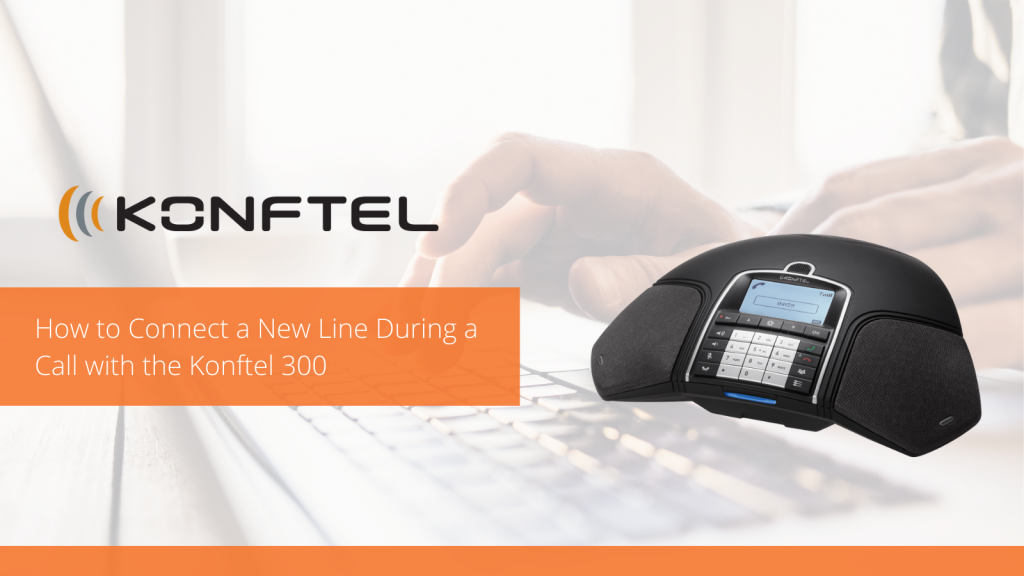 Are you trying to add a new participant to your existing call with Konftel 300? It's easy! Simply follow these steps:
Press the three-line button during the call.
An indicator appears on the display screen in front of the selected line(s).
Use the arrow buttons to mark the line you want to connect and confirm your choice by pressing the phone icon.
If you select USB or MOBILE, this line will open. You then connect the call via the computer or mobile phone.
If you select ANALOGUE, you will hear a dialing tone. You then dial the number on the Konftel 300 or use the Phonebook.
One thing you need to know is that an analogue line and a mobile line cannot be used at the same time on the Konftel 300.
If you are using analog or analog+USB as a line connection and you wish to connect mobile during a call, the analog line will be put on hold. This is indicated by a flashing LED on the display screen.
There you have it! Visit our website to learn more about the Konftel 300 conference phone.