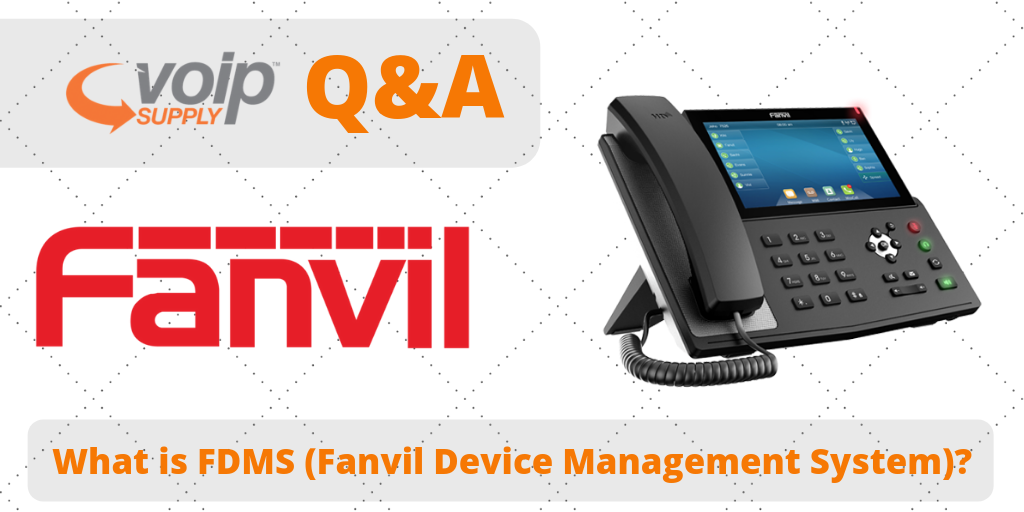 Our tech support team at VoIP Supply offers great pre- and post-sales support plus provisioning, consultations, configuration, and installation help. We get a lot of VoIP hardware and software questions and would like to share the solutions with everyone. 
In previous Mom's calling Q&A series, we have discussed: Does the VVX x50 Series Support the VVX D60 Wireless Handsets? Today, we have more new real questions and answers from VoIP users just like you.  
What is FDMS (Fanvil Device Management System)?
Q: What is FDMS? Where can I find more information?
A: FDMS is Fanvil's Device Management System that allows users a way to centrally provision, register, upgrade and monitor their Fanvil devices. Check out the documents below to learn more:
STAY TUNED
Come back for more VoIP questions and answers next time! If you have VoIP questions to ask us, please submit a technical support ticket or contact our VoIP experts today at (866) 582-8591