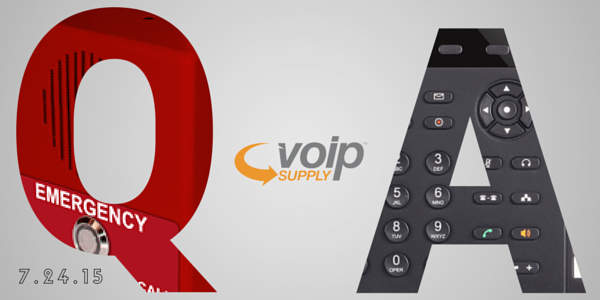 Our tech support team here at VoIP Supply offers great pre- and post-sale support plus provisioning, consultations, and configuration and installation help.
We get a lot of VoIP hardware and software questions and realized that these solutions should be shared with everyone.
Here now are our top three (real) questions and answers from this past week (from VoIP users just like you).

Q: We have Polycom IP 331 VoIP Phones and some of our users are saying that the ringer is too low. They have the volume cranked all the way up but the volume is still not loud enough. Is there any way to boost the volume or is there a loud ringer that can be purchased for these phones.
A: There is a …