Carrying around 33 billion minutes of international voice calls, Skype is known for its low rate and ease-of-use design.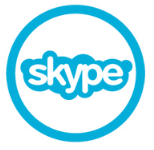 You may grab whatever headset you have and connect it to your account just like many other do; however, if you expect to have the best sound quality with no cut-offs, you will need to get a Skype tested/ certified headset.
For your convenience, here we collect some of our best tested headsets for Skype at VoIP Supply.
Plantronics Blackwire C320 Binoural Headset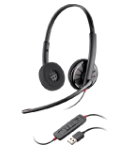 Plantronic C320 is a USB two-ear headset that supports wideband audio, noise cancelling microphone, and inline volume controls. This lightweight, customizable headset is highly durable for all-day use and the SoundGuard technology even protects you against audio spikes.
Busy workers also …