Now Available From Grandstream Networks
Grandstream Networks, since 2002, has been successfully deploying VoIP solutions to customers across the globe. Ranging from Corded IP Phones to PBX Appliances, there has been almost no VoIP stone that has been unturned by Grandstream in its endeavor to provide the best and most cost effective VoIP solution on the market – that is, until today.
This morning Grandstream released the GAC2500 Conference Phone, the first conference unit ever to be produced by the company. Utilizing the power of Android 4.4 , as well as the many other high-end functions associated with today's modern VoIP solutions,  the GAC2500 easily delivers a full and robust conference solution for any size business.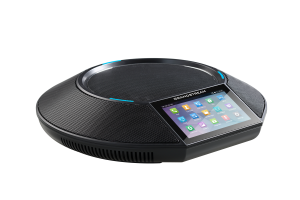 What It's All About
This circular-shaped conference phone features both a …