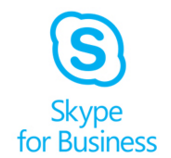 Are you a Skype for Business (SFB) user but not using SFB-optimized IP phones? Then, you are really missing out!
Using a SFB optimized VoIP phone can not only increase your call quality, but also make your work more effective and efficient. In this multi-media world, communication is more than just talking on the phone. Outlook integration, Instant Message, Voicemail and Videomail are just some of the useful features countless professionals are benefiting from using an optimized IP phone.
So, follow us to explore the best SFB-optimized IP phones that can give you a better communication experience!
The Polycom VVX600 is one of the most popular options for Skype for Business users. Built with executives and managers in mind, the VVX600 …