Cisco IP Phones are known for their functionality and user-friendly design. A lot of professionals and managers enjoy Cisco phones' advanced features such as the high resolution color displays and video support with touchscreen access.
To optimize your use of Cisco phones, selecting a headset that can work seamlessly with it is a must. Here, our VoIP experts made it easier for you by listing out the best headsets to pair with your Cisco phones.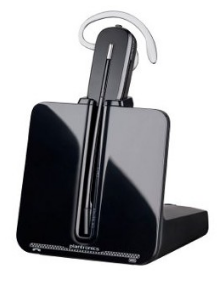 Featuring three wearing styles and up to 350 feet wireless range, the CS540 is one of the lightest DECT wireless headsets on the market. Its streamline design and reliable performance attract customers looking for hands-free solutions.
One-touch controls, energy efficiency power management, simple plug-and-talk installation – the …