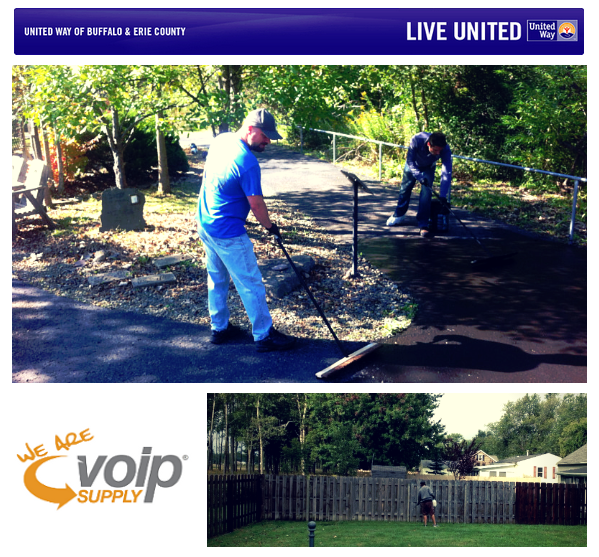 This past week on September 17th and 18th, VoIP Supply participated in the 22nd Annual United Way of Caring in what has become one of the biggest community service events in Buffalo and Western New York.
It's a great event, with even greater turnout, where companies lend out their employees who get a chance to help their neighbors and gain a some team-building experience.
We were proud to help out Opportunities Unlimited of Niagara with blacktop sealing and another project where a resident was in need of fence staining.
Get Involved, Year of Giving
Visit the United Way of Buffalo on Facebook or their website for more information on their charitable efforts and ways that you can get involved.
We look forward to next year's …