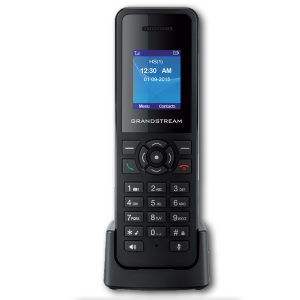 Today Grandstream announced that the DP750 and DP720 have now been validated on the new release of BroadSoft's Broadworks platform, 21.0/21.sp1.
With this validation, you can expect to see an increase in productivity value and mobility options. You will also find that the DP750 and DP720
are jam packed with features like full HD audio, integrated PoE, a base station that supports up to 10 SIP accounts and 4 concurrent calls, 3-way voice conferencing and the flexibility to move around your work or home space within a range of up to 300 meters outdoors and 50 meters indoors.
These features will be fully supported by the Broadworks platform and will result in a superior Cordless IP DECT solution for customers worldwide.
It's …