In May of 2016, VoIP Supply donated 1,669 lbs. of electronic equipment through the 2016 e-Scrap 4 Camp fundraiser hosted by Sunnking, a electronics recycling center.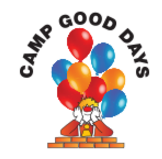 This recycling effort contributed to a total donation of $11,219.94 to Camp Good Days & Special Times. They are a non-profit organization that provides children with cancer the opportunity to come together in a residential camping experience to be with the ones who truly understand what they have been through – other children with cancer.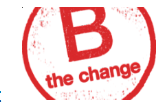 As a B Corp, VoIP Supply follows the rigorous standard of social and environmental performance, accountability, and transparency. We joined Sunnking's recycling effort in 2012 and have been collecting and donating electronic equipment since then.
"We are proud to be part of the recycling movement, keeping electronic waste out of landfills," said Ben Sayers, Founder and CEO of VoIP Supply "Thanks to Sunnking and Camp Good Days for giving us the chance to give back to the community."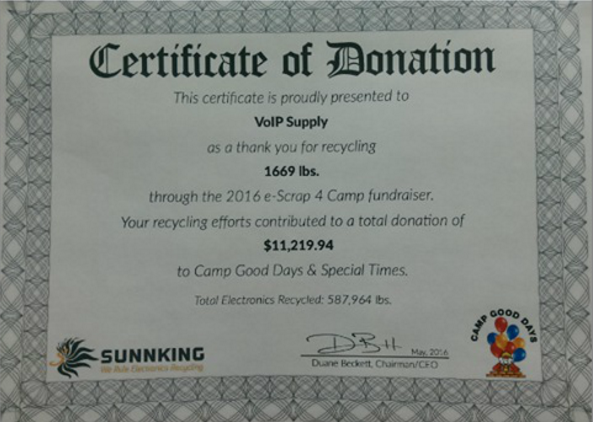 Have some Electronics to Recycle?
VoIP Supply now collects old electronics from the public all year round. If you'd like to contribute, please contact us at 1-800-398-VoIP to schedule a time to drop off your obsolete electronics.
The acceptable materials for recycling include computers (desktop & laptop), monitors, cables, printers, gaming devices, and more.
Download a list of Acceptable Materials
Please also note that we can't accept the following materials.