BUFFALO, N.Y. February 29, 2016— VoIP Supply is proud to announce that they have been recertified as a B Corporation (B Corp) in Western New York for another three years. VoIP Supply first received its B Corp certification in December of 2013 and through much dedication to their employees and to the community, the company has earned the privilege of maintaining their status as a Certified B Corporation.
This is a major achievement for VoIP Supply, who continuously strives to be a great company, piloted by a great team of employees who strive to do great things for each other, their partners, vendors, as well as for the Western New York community.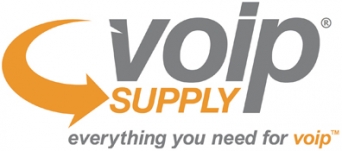 Being a B Corp Certified company means that VoIP Supply has met meticulous standards of social and environmental performance, accountability and transparency set by the nonprofit B Lab. Being a B Corp represents a new viable way of doing business and gauging success. It can be directly compared to the way food can be labeled as Fair Trade or USDA Certified, or architecture being classified as Leed Certified (Green).
VoIP Supply remains in group with over 14,000 other Certified B Corps from 42 distinct corners of the world-all-for-profit companies in a mix of over 120 industries with the common goal of reinventing success in business beyond profit growth.
As a B Corp, VoIP Supply has pledged to continue following the B the Change motto of B Corps- People Using Business as a Force for Good. The company is dedicated to constantly improving its culture in order to be a better company for employees, for the surrounding community and for the environment. As part of this, VoIP Supply remains true to participating in different volunteering efforts throughout the year, making donations to those most in need, as well as implementing an extensive recycling program.
Ben Sayers, founder and CEO of VoIP Supply is enthusiastic about the company's achievement of reaffirming itself as a B Certified Corporation and looks forward to 2016 as a year with many promising things on the horizon.
"I'm very proud that we have been able to renew our certification and continue our participation in the B-Corp movement," said Ben Sayers, founder and CEO of VoIP Supply.
For more information about VoIP Supply's B Corp Certification please call 716-531-4329 or email our Marketing Supervisor Mary Cheney at mcheney@voipsupply.com
About B Corp
Certified B Corporations 1)meet rigorous standards of social and environmental performance; 2)legally expand their corporate responsibilities to include consideration of stakeholder interests; and 3)build collective voice through the power of the unifying B Corporation brand. Since 2006, the B Corporation has added over one-thousand certified corporations from over 120 industries, representing a diverse multi-billion dollar marketplace.
About B Lab
B Lab is a nonprofit organization dedicated to using the power of business to solve social and environmental problems. B Lab drives systemic change through three interrelated initiatives: 1)building a community of Certified B Corporations to make it easier for all of us to tell the difference between "good companies" and just good marketing; 2)accelerating the growth of the impact investing asset class through use of B Lab's GIIRS impact rating system by institutional investors; and 3)promoting supportive public policies, including creation of a new corporate form and tax, procurement, and investment incentives for sustainable business.
About VoIP Supply
VoIP Supply, LLC (www.voipsupply.com) is your trusted source for everything VoIP; from our large selection of name-brand hardware to our CloudSpan Marketplace. VoIP Supply provides you with a fully staffed inbound call center with licensed, certified and highly trained VoIP experts that can help you with any problem you might have. Whether you are a home user, business, reseller or service provider, VoIP Supply has the products, experience and expertise to make your deployment a success.
VoIP Supply is a three-time Inc. 500/5000 honoree, listed by Business First as one of WNY's Most Admired Companies, as well as being consistently ranked one of Western New York's Best Places to work. VoIP Supply is also the first Certified B Corporation in Western New York.
Our dedicated Solution Specialists are here to help, so call us today at 1-800-390-VoIP or visit our website at www.voipsupply.com.