Note: See the updated blog post: VoIP Phone and Headset Compatibility Guide is Now Available!
What Do You Know About Headsets?
Have you ever had the misfortune of purchasing a headset only to find out that it doesn't work with your telephone, IP Phone, cellular phone or computer?
We have.
Ever find yourself wondering what headset best fits your business needs?
We have.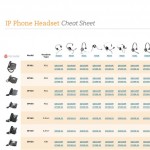 You've probably asked yourself numerous questions like:
Do I want a corded or wireless headset?
Do I like the over the head or over the ear headset style?
Do I want monaural or binaural?
What is Noise Cancellation and how will it benefit me and my employees?
Do I need a handset lifter with my wireless headset?
Do I want Bluetooth or DECT (Digital Enhanced Cordless Technology) wireless technology on my wireless headset?
What headsets are compatible with my IP Phones?
If I go with a corded headset, what is the proper Quick Disconnect (QD) cord to work with my headset and IP Phone?
That's why we have created the VoIP Supply Headset Compatibility Matrix for IP Phones – the answer to your Headset compatibility problems.
Headset Matrix For IP Phones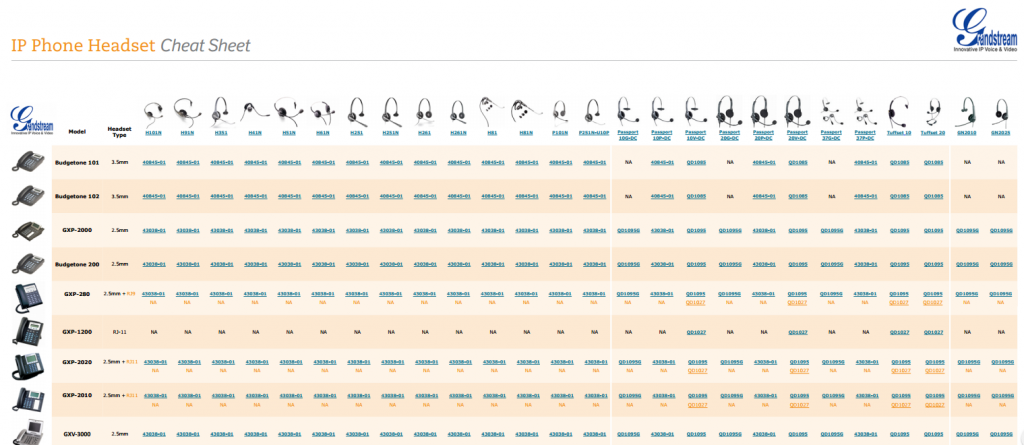 (Click to Download Headset Matrix)