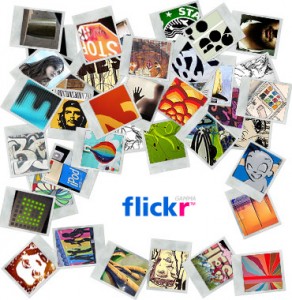 Photo sharing service Flickr is arguably the most popular such service on the web (sorry Photobucket :(). I'm sure many of our readers use Flickr to share photos with friends and family.
I digress….back when Linksys first showed me their SPA-962 IP Phone prior to its release, one of the bells and whistles they had built into the product was the ability to serve still images from the network to the color LCD display on the phone. You can even poll images show that they change at random on a 5 second interval, much like the inexpensive LCD "picture frames" that seem to be everywhere these days.
At the time, I remarked that was a neat feature, but wouldn't it be cool to take it a step further and build a widget to serve images directly from Flickr. Sadly it remained just an idea, but now it looks like Polycom had the same idea and ran with it. Today I caught wind of a widget available on Netvibes called Flickr Photo on IP Phone. This little applet apparently leverages the XML toolkit available for Polycom SoundPoint IP Phones to pull in photo content over the web from your Flickr photostream and display it on your Polycom IP Phone as a slide show screen saver when your phone is idle.
Many IP phones, including Polycom and Aastra, have XML capabilities and can pull in a wide variety of content served up from the LAN or WAN. XML is also a flexible tool for building value-added applications that reside on the phone….basic things like stock tickers, weather and traffic update feeds….and more advanced apps like time and attendance loggers. The average user has probably given little throught to leveraging XML on their office phone….perhaps this widget from Polycom will help push user awareness and adoption. We'll give this a shot in the lab in the next few days and let you know how it works. Perhaps we can even modify the application to pull content from iCanHasCheezBurger.