Product was successfully added to your shopping cart.
Product was successfully added to your shopping cart.
About Cloudli Communications (Formerly babyTEL)
Cloudli is a top-of-the-line Voice over Internet Protocol (VoIP) solutions provider that offers service options that integrate traditional, unified, and social communications with VoIP options that are ideal for home, business, enterprise environments. babyTEL VoIP phone and fax services are available in over 7,000 locations across the USA and Canada. babyTEL also offers options for retrieving numbers for several international locations, you can also have one or more telephone numbers on the same account. You can give someone overseas a local number to call you on! Cloudli services offer benefits and savings like no other. Connect multiple telephones on the same account and get the equivalent of two phone lines for the price of one! Drastically cut the cost of your international and long-distance calls because the calls between Cloudli subscribers anywhere in the world are FREE! CLoudli COmmunications is owned by CPS Capital, a Toronto-based equity firm.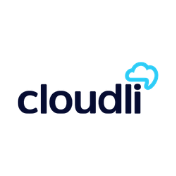 Why buy Cloudli?
World leader inT.38 encryption faxing
HIPAA compliant
Built-in with select Patton SN4141 series
Keep your existing number no need to change!
Fix your Fax Problems with T.38 the Fax-over-IP Solution that Just Works.