Product was successfully added to your shopping cart.
Product was successfully added to your shopping cart.
About FREETALK
FREETALK applies aspirational technology to deliver cutting edge products at everyman prices. The organization develops, markets and distributes hardware through a vertically integrated structure which includes partnership with progressive manufacturers, global logistics infrastructure and localized end user marketing and support. In Store Solutions ships more than 500,000 products annually to 181 countries - to end users through their network of online stores and to blue chip retailers around the world.
Why buy FreeTalk?
HD video calls, TV to TV and TV to PC, universally accessible for millions of homes worldwide with a Skype enabled FREETALK True HD camera.
The 2nd generation of the world´s best selling wireless headset, the FREETALK® Wireless and a running headset for the FREETALK® Freedom Series
The Everyman Headset and Everyman HQ Webcam, in association with Skype, bring the best quality Skype experience to a mainstream audience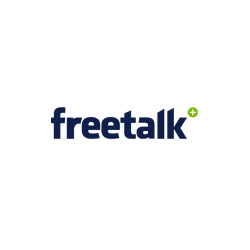 There are no products matching the selection.