Product was successfully added to your shopping cart.
Product was successfully added to your shopping cart.
About Patton 4110 Series Gateways
The Patton 4110 gateway bridges PSTN lines and a VoIP network. It supports up to 4 transparent phone calls and leverage VoIP for lower-cost carrier and corporate access, eliminating tool charges and route calls to and from the PSTN, Internet, or LAN.
Some advanced features include: Up to 8 Voice and FAX Calls over IP Supply, 2, 4, 6, or 8 FXS ports and 2 or 4 FXO ports connect to a PBX or the PSTN, programmable call routing switches between any FXS, FXO, and IP connection.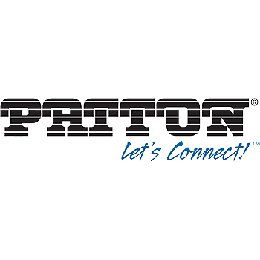 SKU: 02-110053

The business-class Patton SmartNode 4112/JS/EUI VoIP Media Gateway integrates 2 legacy PBX or analog devices with next-generation IP based telephony systems.

SKU: 02-sn4110

The Patton Smartnode 4110 series analog gateway offers a handful of flexible configurations of FXS and/or FXO ports to bridge your IP and Analog systems. Configure your Patton Smartnode 4110 to your exact needs here.

From: $383.00

To: $996.00

SKU: 02-121985

The SmartNode 4112s 2-FXS Gateway is Patton's redesign of their popular two-port SmartNode 4112 FXS Gateway, but it just got smaller, and more affordable! The 4112s provides all the same hardware, features and functions you've come to trust, but in a smaller enclosure. The 4112s has 2 FXS ports and is a perfect connectivity solution for any analog phone, fax, or PBX.