Product was successfully added to your shopping cart.
Product was successfully added to your shopping cart.
About VXI UC ProSet Headsets
One look, and you know the VXi UC ProSet is different. The difference in these corded headsets obvious before you even put it on—it's got unbeatable style. And when you experience its wideband audio and vastly superior noise canceling, and feel how truly comfortable it is, you'll understand that the VXi UC ProSet isn't just "best in class," it's in a class by itself.
The UC-ready design of UC ProSet corded headsets will save you money, too. Whether you already have a Unified Communications system in place, or are weighing your options, VXi UC ProSet headsets are ready when you are. Simply the best headset investment you can make, the VXi UC ProSet delivers the kind of performance and value you can only get from VXi.
Why buy UC ProSet Headsets?
Wideband audio for clearer conversations and greater productivity
Superior noise canceling eliminates nearly 90% of background noise and improves communication
UC-ready to fit right into your Unified Communications strategy
Lightweight, attractive design is easy and comfortable to wear, all day long
High-quality durability stands up to all-day, every-day use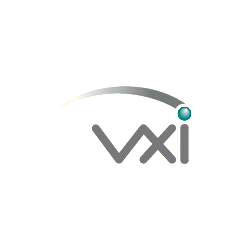 There are no products matching the selection.