Product was successfully added to your shopping cart.
Product was successfully added to your shopping cart.
About VXi Wireless Headsets
Freeing you from your seat during phone calls, VXi Wireless Headsets are the ideal solutions for productive multitaskers just like you. With VXi Wireless Headsets, you don't have to sacrifice sound quality for portability and convenience.
Lightweight with up to 94% background noise cancellation and 66 up to 300 feet of interference-free freedom, are just some of the unique features you can expect from VXi Wireless Headsets. Our customers love to add Electronic Hook Switch (VXi VEHS) or VXi L50 Lifter with VXi V150 Headset to enjoy the remote calls answering/ ending functionality.
Why buy VXi Wireless Headsets?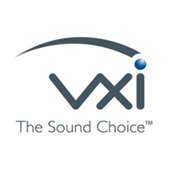 SKU: 02-119619

Be heard clearly everywhere you go with the BlueParrott B350-XT headset. With the industry's best noise canceling technology, this headset allows you to stream music or GPS directions to the headset. The BlueParrott B350-XT features a new Parrott Button that can be set to your choice of mute, speed dial and more. This headset also features a simple one touch NFC pairing to your phone. Use headset with two cell phones or a phone and PC at the same time. Talk for 24 hours, and charge via micro USB. Durable all-day comfort. Use VXi Updater to keep your B350-XT up to date with the latest firmware.

SKU: 02-123166

VXi BlueParrott® B250-XTS brings the s ame great technology and features you've come to love in the B250-XTS but with an added bonus- a micro-USB charging port for your convenience.

SKU: 02-123172

VXi V200 DECT Wireless Headset is VXi's latest V-Series headset offering a lighter version than its predecessor and also a more stylish look while still providing an extended long-range for deskphone and PC connectivity.