Product was successfully added to your shopping cart.
Product was successfully added to your shopping cart.
Yealink Teams Edition IP Phones Demo Program
Yealink offers a suite of IP phones certified to work with the latest Microsoft Teams Technology and we want you to try them! So we are giving you the option to Try before you Buy!
Try the Yealink CP960 conference phones edition and enjoy significant Demo discounts. Demoing the phones will facilitate IOT (interoperability testing) for projects and effective demonstrations of Yealink Teams device solutions for your customers.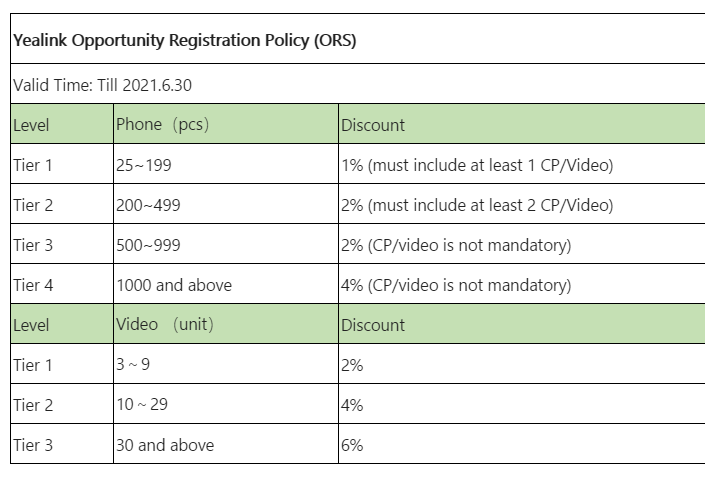 Terms and Conditions
• Customers are required to complete and submit the form to be eligible for this program.
• This offer may not be combined with any other promotional offers or discounts.
• Yealink reserves the right to modify or cancel this program at any time.
• Yealink has the right to deny all claims that do not meet the criteria outlined in this document.
• Yealink has the right to disqualify the offer with by submitting of incorrect or false information submitted.
• Any questions regarding this program should be addressed to [email protected]
1. The discount is based on Standard Reseller Price from local Distribution Partner.
2. Video includes MTR/ZOOM Video/Collaboration Bar
3. Yealink reserves the right of final interpretation of Yealink Opportunity Incentive Program
*This program support does not overlay with other special support programs.
Fill out the form to get started!