About Sangoma
Sangoma Technologies Corporation was founding in 1984 and is now a premier supplier of voice and data connectivity components for software-based communication applications.
Sangoma provides voice and data cards, gateways, and connectivity software.
Why buy Sangoma?
Sangoma is a good choice because:

Sangoma is 100% focused on making PCI and PCIe cards for as many Open Source Platforms as possible.
Highest voice quality in its class.
The 2u compact form factor for its cards mean Sangoma cards will fit in all major server computer types.
Lifetime warranty on all hardware.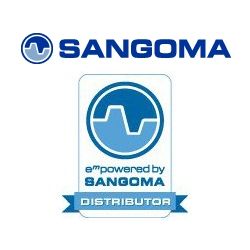 The Sangoma A40010E KIT is a PCI Express telephony card with 0 FXS Ports and 20 FXO Ports.