After a long wait and much speculation, Polycom has announced the release of their heavily anticipated VVX 1500 IP Video Phone.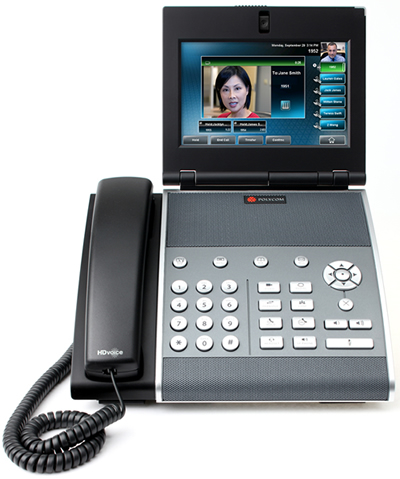 The Polycom VVX 1500 is a child of impeccable DNA, combining the best of Polycom's popular SoundPoint Series IP Telephones with Polycom's technology leadership in video conferencing equipment.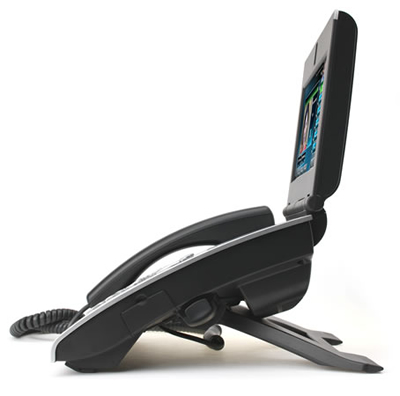 The Polycom VVX 1500 features a full on color touch-screen interface for voice, video and applications. Add in a six-line IP phone with Polycom HD Voice wideband audio support to enable instant, one-touch business-grade video conferencing right from the desktop.
The Polycom VVX 1500 features an adjustable camera, base, and display to suit the environment and provide eye-level visual interactions.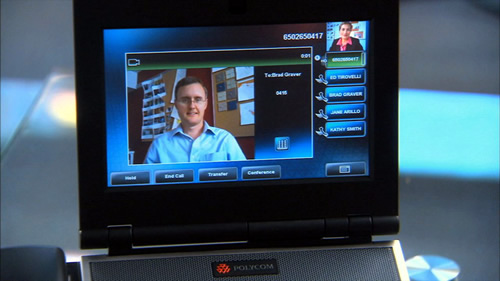 Other features include a highly customizable applications platform with open Polycom XML API , integrated microbrowser and USB 2.0 for applications….Bundled with productivity and personalization applications, including Polycom Productivity Suite, Polycom My Info Portal and Digital Photo Frame….Deep IP PBX integration with a variety of Polycom Voice Interoperability Partners (VIP)….Integrated Gigabit Ethernet (GigE) switch for bandwidth-intensive applications….IEEE 802.3af powered at under 11W maximum for a "green" world….and Smart motion detection to enable the screen to go to power-save mode when no one is in the office.