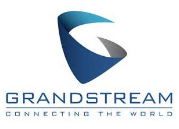 The VoIP Supply team gets a lot of questions from VoIP users over time. Lately, we have received some about Grandstream Affinity. What is Granstream Affinity? How can Grandstream customers benefit from it? Let's find out together.
What is Grandstream Affinity?
Grandstream Affinity is a free application that links your computer and the GXP endpoint in one Computer Telephony Integration (CTI) solution. This is publicly available for anyone to use and download.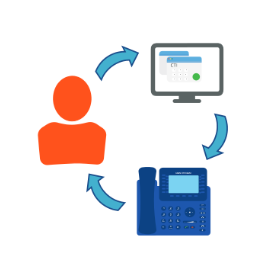 It is utilized to connect between a computer and phone and increase call efficiency and overall work productivity. Users gain access to smooth call management with the Grandstream GXP2100 and GXP1700 series phones via desktop running Grandstream Affinity.
Grandstream Affinity features powerful call management (e.g. call control, such as call hold, do not disturb, call forward, conferencing) and easy contact synchronization. It is also capable of communicating with any of Grandstream's UCM series of IP PBX, for fast discovery and configuration.
How to Set Up Grandstream Affinity
After downloading the application through the "Resources" section of any GXP phone's product page on Grandstream.com, you can choose Simple, Advanced or Discovery setup mode. Each provide convenient configuration possibilities to any deployment.
Simple mode gives you a fast integration between your computer and desktop phone; Advanced mode enables you to discover Grandstream Affinity capable phones within the same network. Discovery mode allows you to pair GXP phones with CTI functionality that broadcasts their IP addresses using mDNS.
For more information about Grandstream Affinity, download the Grandstream Affinity brochure and the User Guide here! Or call our VoIP Specialists at 1-800-398-8647.