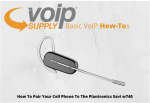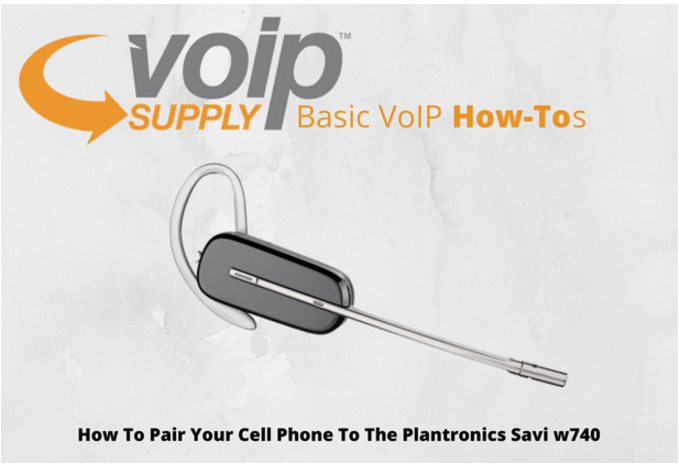 If you have a desk phone, then chances are you have a headset. I can't even imagine someone who still uses their handset at work. It is a thing of the past, and honestly, maybe we should get rid of the handset all together.
Okay, maybe that is going a little too far, but having a headset for your desk is something everyone should (and most likely does) have. It is something that is relatively inexpensive and can make your day flow much easier.
There are all types of headsets out there.  Some people are fine with having a basic wired headset, while other people can't live without the freedom of going wireless.  The preference comes down a matter of how often you get up and leave your desk, but the differences don't stop there.
There are even more options available when choosing a headset for your desk at work.  One of the most popular features a headset can have these days is Bluetooth.  Having Bluetooth on your headset allows you to pair devices other than your deskphone.  Other devices like your personal smartphone!
This is an important feature for someone who is in, let's say, sales and chooses to give out their cell number to clients in order to make themselves more accessible. Perhaps this is something that you might be interested in doing if you have not already done so.
With that in mind, let's go over how to pair your cell phone to your wireless, Bluetooth headset on your desk.  As an example, we will use the Plantronics Savi w740.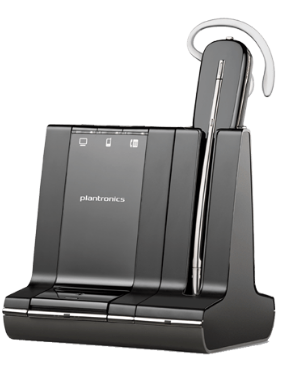 How to Pair Your Cell Phone to the Plantronics Savi w740
Press down and hold the Bluetooth pairing button for 4 seconds on the Savi base.  A LED indicator will flash red and blue once it is active.  It will remain this way for up to 10 minutes.

Make sure Bluetooth is turned on, on your smartphone and go into Bluetooth search mode.  Select SAVI 7xx from the list of found devices.

If prompted by your smartphone, type 0000 as a passcode.  The LED indicator will turn solid blue on the Savi base when it has an active connection with your smartphone.

While wearing your headset, short press base mobile button on the Savi base.

Dial a test call from your smartphone.

End the call by pressing the call control button on your headset.
And it is as simple as that! If you are familiar with using Bluetooth, then this should be extremely similar to other devices you have paired in the past.  Once you are paired, you just might find that you have become the coolest guy or gal in the office!
Do you have a Plantronics Savi w740 on your desk? If not, does your headset have Bluetooth? What kind of headset is it? We want to know!